When Brandon Barker followed up a fine display against EN Paralimniou on January 1st with a goal and an assist in a 2-0 victory over Doxa Katokopias, it was tempting to wonder if this was a case of 'New Year, new man'. 
"The truth is that I didn't start (the season) well. I had some injuries. Little by little, I am finding myself. I feel more ready," the Omonia Nicosia winger told Goal at the time.
"I believe that, game by game, I will get better and better."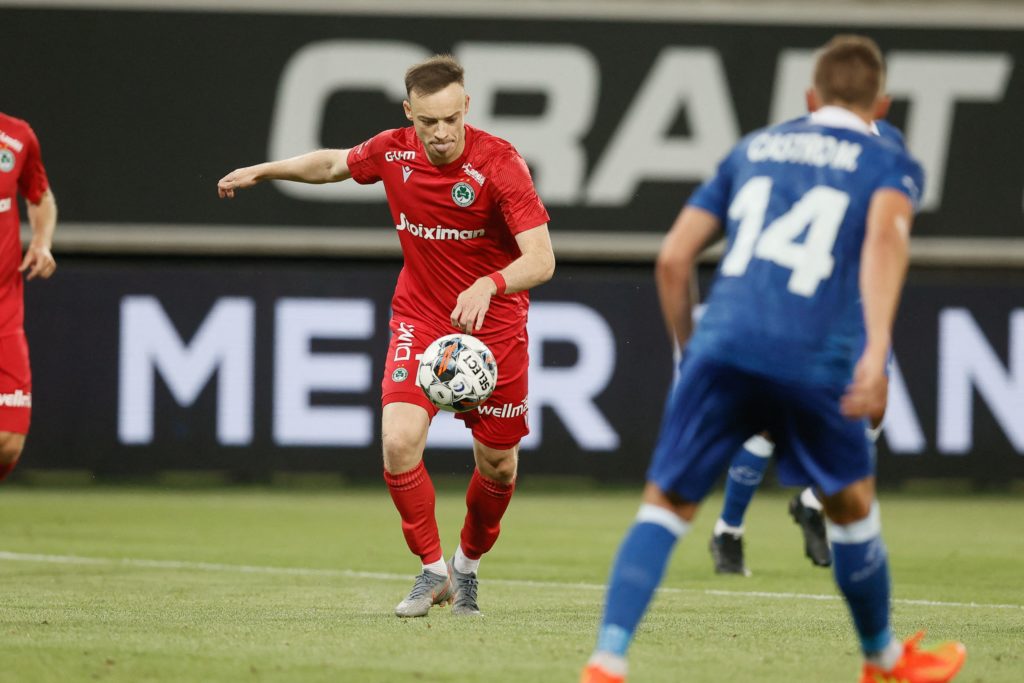 But, in typical Brandon Barker style, a period of promise has given way to yet more frustration. The former Rangers benchwarmer has not scored a goal nor set one up since what was supposed to be a breakthrough display against Doxa over three months ago. 
Rangers released Brandon Barker
Barker, according to SuperSport, was even left out of Omonia's Cyprus Cup clash with bitter rivals APOEL due to 'tactical reasons'.
MORE RANGERS STORIES
And, with his two year deal expiring in just over 12 months' time, the 26-year-old forward may soon be fighting for his future again, having bounced around the English lower leagues following the termination of his Rangers contract in January 2022. 
Barker certainly wasn't helped by the news, in October last year, that the man who brought him to Cyprus in the first place – former Celtic boss Neil Lennon – had been sacked just a third of the way into the current campaign.  
Lennon's successor, Yannick Ferrera, lasted even less time in the Omonia hotseat. Ferrera's own sacking, at least, felt like a rare stroke of luck as far as Barker was concerned. After all, according to reports, Barker had been told in no uncertain terms he was not in Ferrera's plans.
'He can be unplayable'
Sofronis Avgousti – Barker's third coach of the season – came offering fresh starts and olive branches aplenty. And if the former Manchester City youngster is to avoid having to pack his bags again – departing for a ninth different club in a nomadic career – then the final few weeks of a troublesome debut season in Omonia colours have a make or break sort of feel about them. Swim or, failing that, sink.
It certainly feels a long time ago that Gerrard was labelling Barker an 'unplayable' talent.
"When he plays to his full potential he can be unplayable," Gerrard said back in 2020; his assessment of Barker summing up a man who enthralled and exasperated in equal measure.
"But a few cameos in the time he has been here is not enough. And he knows that. We have put the challenge to him and now the ball's in his court.
"If he repeats that on a regular basis, he is more than welcome to stay around and help us."
Three years on, Barker's potential remains just as unfulfilled now as it did back then.
Related Topics