Rangers aren't looking for a new manager right now but that hasn't stopped Brendan Rodgers backing Derek McInnes for Ibrox.
The Gers avoided a shock defeat in the Viaplay Cup on Saturday, coming from behind to beat Morton 2-1.
The same can't be said of Celtic though as Rodgers' men were beaten 1-0 away at Kilmarnock this afternoon.
Marley Watkins scored the only goal of the game to dump Celtic out at Rugby Park.
Kilmarnock are obviously better than Morton and Rangers can't laugh too much having been beaten at Rugby Park earlier this month.
Yet this Celtic defeat comes just hours after Brendan Rodgers backed Derek McInnes for the Rangers job…
MORE RANGERS STORIES
Brendan Rodgers comments on Derek McInnes to Rangers
Rodgers was previewing the game with Kilmarnock and offered up praise for boss McInnes.
The Celtic boss told the Daily Record that he thinks McInnes is an 'outstanding' manager and certainly could enough to land a top job down the line.
Rodgers then turned his attention towards Rangers, suggesting that the Scot would be more than good enough to manage at Ibrox.
Highlighting McInnes nearly landing the Rangers job a number of years ago and his Rangers history as a player, Rodgers believes that McInnes may actually be under-valued as a coach and deserves to be in contention for Rangers down the line.
"I like Derek a lot. He's a good football man who is honest and wants to develop players," said Rodgers. "There's no doubt that he's good enough to manage a top club again. He's good with players and he knows what he wants."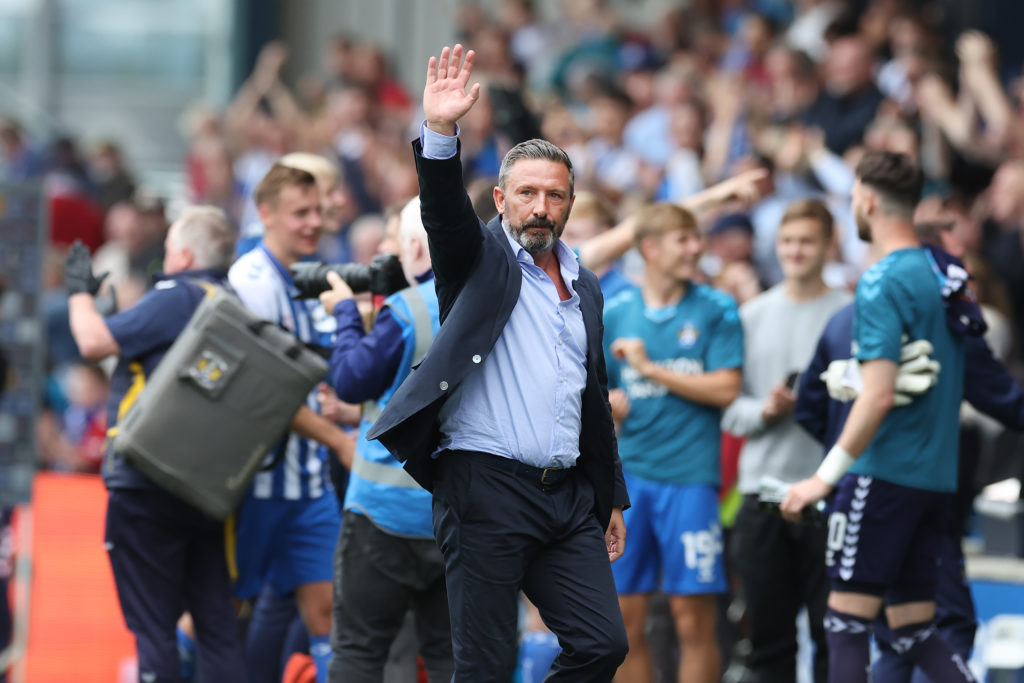 "He was very close to getting the Rangers job a few years ago and why couldn't he manage Rangers? He's a former player there, a very good player, who was part of a successful era for the club. So there's no doubt that could be one for him in the future. Because he's an outstanding manager."
"Sometimes you're under-valued when you're a British coach, especially if you're home-grown. But if you look at somebody's body of work over time, you can see what they are," he added.
McInnes then went and beat Rodgers just as he did with Michael Beale, so he's certainly getting a tune out of this Kilmarnock.
The step-up to Rangers is enormous though, as Beale is finding from leaving QPR to re-join Rangers.
Expectation levels are a different world and sometimes winning isn't enough; there has to be some style too.
McInnes has never really had that expectation as a manager and whilst he's getting great results with Kilmarnock and deserves praise, we can't see him in the Ibrox home dugout any time soon.
Related Topics