Rangers captain James Tavernier has issued a cold one-word response amid major questions regarding his form and the defeat to Celtic.
The Ibrox right-back has been the subject of much debate already this campaign and despite being the club's top scorer this season is once again coming in for criticism.
Rangers' leaky defence is in no small part down to Tavernier's defensive weaknesses and it is clear that rival sides continue to target the Rangers captain.
There also seems to be a perception that at 31-years-old, the best years are now behind Tavernier with doubts surrounding his athleticism and role in the side.
When pressed on his form in the pre-match press conference following Rangers' devastating 1-0 Scottish Premiership defeat to Celtic, James Tavernier didn't mince his words.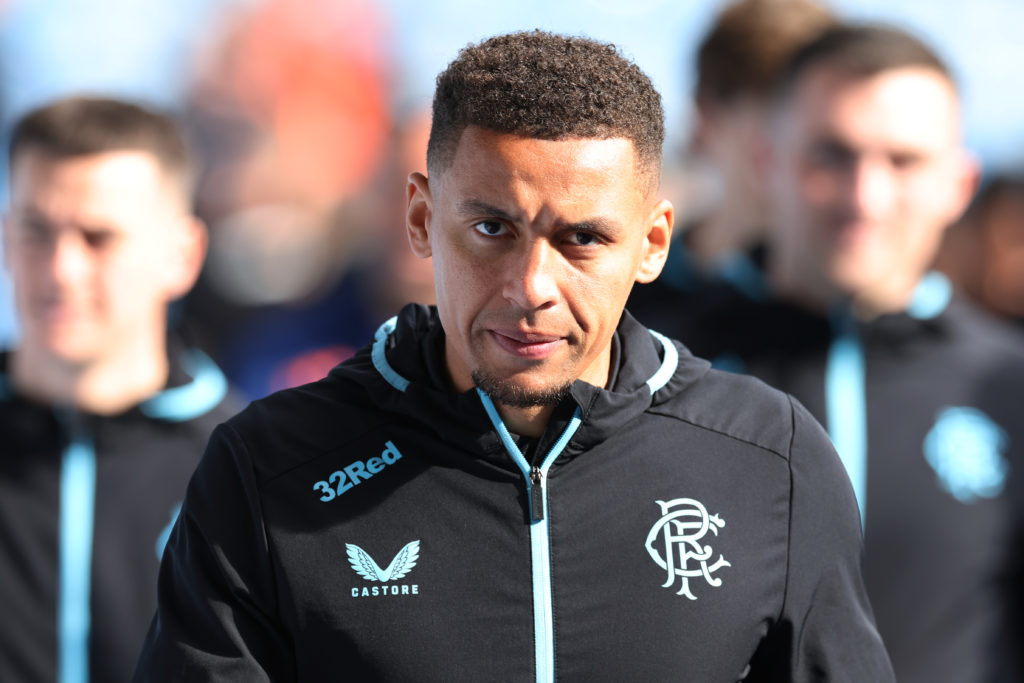 MORE RANGERS STORIES
James Tavernier doesn't mince Rangers words after Celtic defeat
Asked if he thought his form so far this season was good enough, James Tavernier simply responded "yeah" before failing to expand on the reasons why.
It's a defensive response and Rangers manager Michael Beale has also been forced to defend James Tavernier in the wake of the Celtic defeat.
Speaking to the media, Rangers boss Michael Beale acknowledged James Tavernier – like every wing-back – has deficiencies but praised his "fantastic" contribution.
"James is our captain. I think he has been a fantastic and is a fantastic player for this club," Beale said.
"He is a right-back who plays against different wingers week in, week out, there is not a right-back in football who won't be taken on once or twice.
His contribution to the team is fantastic and if he wasn't there everyone would see it straight away.
"I don't think there was anything in today's game that was an eye-opener about James. I think that is harsh and it's people picking holes for whatever reason.
"Are there areas of every player's game that they can improve on? Of course there are.
"Does James play in a certain way as an attacking full-back, does he give us that width and go forward? Yes, he does. As our captain, I think James contributes enough for the team."
The Rangers captain has made 409 appearances for Rangers, contributing a combined 222 goals (105 scored) from right-back.
But a failure to properly halt Celtic's domestic dominance hangs over James Tavernier and many fans have begun to turn on Rangers' longest serving star.
Related Topics