Walter Tull, who became the first black player to sign for Rangers, has been honoured as part of Black History Month after four postboxes were painted black to honour black Britons.
The Royal Mail postboxes – in London, Glasgow, Cardiff and Belfast – have been painted as part of Black History Month in October and honour Tull, Sir Lenny Henry and Mary Seacole.
Byres Road, Glasgow

The box features an image of Walter Tull, who signed on to become the first black player for Rangers, before being tragically killed in action in his post within the British Army He featured in stamps released in 2018, to mark the end of the First World War. pic.twitter.com/oXwmYDWjEU

— Royal Mail (@RoyalMail) September 30, 2020
Tull was born in April 1888 in Folkestone and signed for Rangers in February 1917 before earning his commission in the army three months later.
Subscribe to Rangers News TV now
He signed for Rangers after the outbreak of World War I when he was stationed in Ayrshire as part of the 17th (Footballers') Battalion of The Middlesex Regiment.
The talented star, who had played professionally with Tottenham and Northampton Town, would never get to pull on a blue jersey though and would pay the ultimate sacrifice when he was killed at the First Battle of Baupame.
As well as being the first Black player to be signed by Rangers, Tull holds the distinction of being the first Black commissioned officer in the British Army's history.
Second Lieutenant Tull would be recommended for a Military Cross when, in the winter of 1917, he led 26 men night-raid across a fast-flowing Italian river, returning without suffering a single casualty.
A few months later, Tull would be killed at near the village of Favreuil in the Pas-de-Calais without ever being formally recognised for his gallantry at the River Piave and his body would never be recovered.
His links to Rangers extend beyond his time on the books after his brother Edward, Britain's first registered black dentist, was adopted and raised in Glasgow by a friend of James Bowie, a Rangers player and chairman.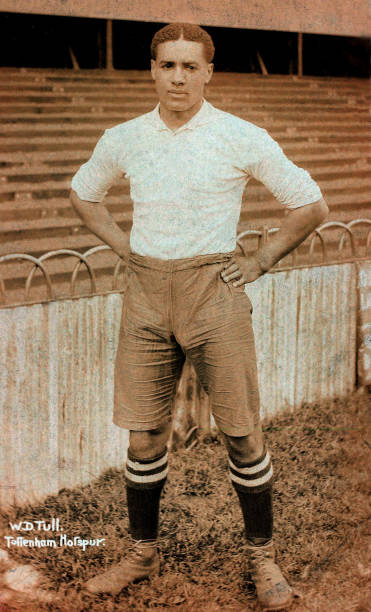 Whether this played in part in Walter's arrival at the club isn't clear but it would seem likely to have played some part after he was barracked at Gailes in Ayrshire.
Tull's special postbox can be found on the Byres Road in Glasgow.
Have something to tell us about this article?