Fabrizio Romano has claimed that nothing has been decided with regards the future of Eden Hazard amid links to Rangers and talk of retirement.
The high-profile Belgian international, 32, remains without a club after being released one year early from his Real Madrid contract following an £88.5m 2019 move from Chelsea.
With a return to Chelsea now being mooted, and links to Saudi Arabia, the USA, England and Scotland all linked in the press, Fabrizio Romano has been discussing the Eden Hazard saga.
And the famous transfer journalist has shot down links to any specific club with the journalist admitting that "for sure" Hazard is considering retirement.
This comes after a clip from a new documentary series on the Belgian international team had the player hinting towards hanging up his boots once and for all.
MORE RANGERS STORIES
Fabrizio Romano: Eden Hazard reports 'not true'
"There's a lot being speculated about Eden Hazard, who remains a free agent, but at the moment I'm not aware of anything concrete," Fabrizio Romano told Caught Offside.
"There are a lot of rumours, but nothing advanced, because at the moment Hazard is still discussing with his family and those close to him about retirement.
"Retirement for Hazard is a concrete possibility, but it's not a final decision yet, and I think when we talk about a big decision like this for an important player like Hazard, I like to be respectful.
"It's the player who has to decide and communicate, not for me or other journalists in general.
"For sure he's considering retirement, but let's see what he will decide, and I can say that all the rumours about Belgian clubs, or a return to Chelsea or other clubs, none of this was concrete or true."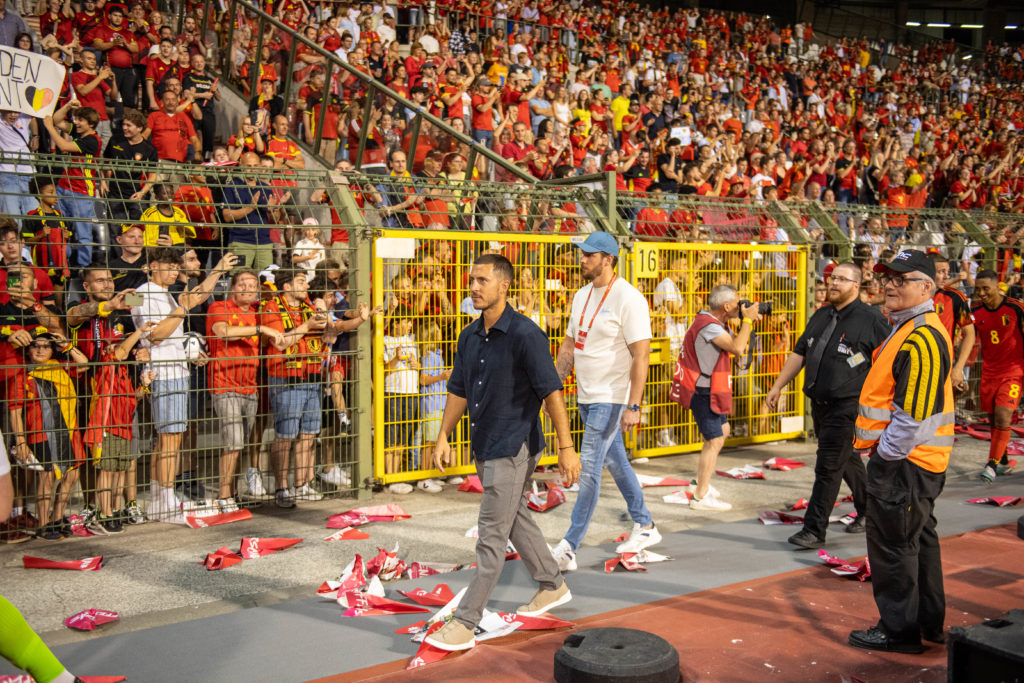 The story is of interest to Rangers fans given rumours that the Ibrox club were interested in a move for Eden Hazard in the summer window.
Leading Ibrox insider Four Lads Had a Dream even asked Rangers about the links as the window rolled to a close, with the suggestion seemingly laughed out of Ibrox.
But whilst the links seem outlandish, leading Spanish outlet AS claim Eden Hazard had offers from "United States, Saudi Arabia, England, Spain, France and even Scotland".
It can only be one of two clubs and we don't see very many reports mentioning our rivals in the coverage!
Related Topics